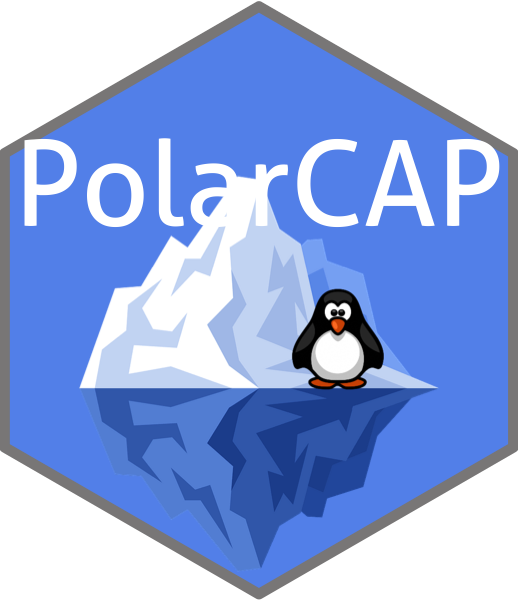 Retrieve Tidy PolarCAP Data
Source:
R/melt.PolarCAP.R
melt.PolarCAP.Rd
Retrieves PolarCAP data for defined countries and years. Returns data in tidy format. For wide format, or to return a polarization estimate as a scalar, use get.PolarCAP().
Usage
melt.PolarCAP

(


  countries 

=

 

NA

,
  years 

=

 

NA

,
  type 

=

 c

(

"ideology"

, 

"affect"

)

,
  include.se 

=

 

FALSE




)
Arguments
countries

a character vector of countries to be retrieved. See Details.

years

a numeric vector of years to be retrieved.

type

a character vector indicating which polarization estimates should be returned. Must be "ideology", "affect", or both.

include.se

a logical indicating whether standard errors should be returned. Defaults to FALSE.
Value
a data frame with columns corresponding to country names, country ISO3 codes, years, polarization types given in type, polarization estimates, and associated standard errors (if include.se = TRUE).
Details
Ideally, country names passed to countries would be ISO 3166-1 alpha-3 country codes (case-insensitive). However, melt.PolarCAP() will accept country names in almost any language or format and attempt to convert them to ISO3 codes by calling to.ISO3(). melt.PolarCAP() will alert the user to any country names still unrecognized after this conversion and return results only for those which are recognized.
Examples
melt.PolarCAP

(

"USA"

, c

(

2018

, 

2019

)

, 

"ideology"

, include.se 

=

 

TRUE

)




#>

         country country_code year     type  estimate          se notes


#>

 1 United States          USA 2018 ideology 0.6819618 0.009698904  <NA>


#>

 2 United States          USA 2019 ideology 0.7611854 0.010172854  <NA>


melt.PolarCAP

(

"USA"

, c

(

2018

, 

2019

)

, c

(

"ideology"

, 

"affect"

)

, include.se 

=

 

TRUE

)




#>

         country country_code year     type  estimate          se notes


#>

 1 United States          USA 2018 ideology 0.6819618 0.009698904  <NA>


#>

 2 United States          USA 2018   affect 0.7726953 0.011448660  <NA>


#>

 3 United States          USA 2019 ideology 0.7611854 0.010172854  <NA>


#>

 4 United States          USA 2019   affect 0.7283458 0.011798293  <NA>